Green Rooibos Gel-Balm Cleanser | Multi-Buy - Box of 12 units
Regular price
$195.00 USD
Regular price
Sale price
$195.00 USD
Unit price
per
Sale
Sold out
You can earn rewards points for each purchase.
Click here
to find out more.
Luxurious, soap-free, green-rooibos infused gel-balm cleanser.
Gently washes away impurities, sunscreen, makeup and pollution.  
Fortified with oat beta-glucan and organic oat milk for skin moisturising properties.
Cleanses without stripping to leave your skin clean, soft, hydrated and moisturised.  
Best suited for normal to dry skin. Suitable for rosacea-prone skin.
Registered with The Vegan Society & Leaping Bunny approved.
Free from essential oils, added fragrance and known EU allergens.
pH 4.5 – 5.0
100% Post-Consumer-Recylced [PCR] tube. FSC-certified recyled carton. 
Directions for use

Apply coin-sized amount to flannel or cleansing pad and massage into facial skin, around eyes and neck. Wash off with tepid water. Repeat if necessary.
Formula

Aqua, Glycerin, Simmondsia Chinensis (Jojoba) Seed Oil, Caprylic/Capric Triglyceride, Dimethylglucamine, Carbomer, Aspalathus Linearis Leaf Extract, Avena Sativa (Oat) Kernel Extract, Oat Beta Glucan, Aloe Barbadensis Leaf Juice Powder, Arginine, Sodium Gluconate, Dehydroacetic Acid, Citric Acid, Xanthan Gum, Benzyl Alcohol, Sodium Benzoate, Potassium Sorbate.
Key Actives

Green Rooibos Extract - our hero healing herb is always the star of the show. As a potent antioxidant and anti-inflammatory ingredient, rooibos helps to soothes skin and protect and repair damage from environmental aggressors, like UV light and pollution. Studies show that rooibos can also help protect and repair preadipocytes, the main fat stem cells in adipose tissue, potentially helping to protect fat pads in the face and maintain a more youthful appearance. Our green rooibos extract comes from sustainable farming and undergoes patented extraction, increasing its antioxidant potential 70-fold. Our signature Green Rooibos Extract imparts a natural aroma of sweet rooibos tea.

Oat Beta Glucan - 20% more hydrating than hyaluronic acid, beta-glucans provide skin with deep hydration. It helps lock in hydration and prevent moisture loss, which results in smoother and more supple skin. soothing, moisturising and anti-aging properties. It also stimulates collagen production, activates immune cells, reaches the dermis where wrinkles form, helps diminish fine lines and roughness and increases skin firmness. Best of all it is an anti-irritant ingredient that is suitable for any type of skin.

Organic Oat Milk - oat milk is known for its soothing, hydrating and moisturising properties, as well as being probiotic, helping to balance the microbes on your skin. Saponins in oat absorb dirt, making it a great ingredient for a cleanser. The phenols contained in oats reduce inflammation; polysaccharides help create a protective layer on the skin, and proteins helps strengthen the skin barrier. Oat milk is also a great antioxidant, repairing the skin from UV damage. Our organic oat milk can help calm irritated or rosacea-prone skin.

Aloe vera - Rich in polysaccharides, Aloe vera has great moisturising properties. The polysaccharides are highly hygroscopic (water-loving) and bind to moisture. On the other hand, its structure forms a protective film for the skin, which helps give it its healing properties. It also aids protection of the epidermis and the skin's ability to restore itself.

Simmondsia Chinensis (Jojoba) Seed Oil Because Jojoba Oil is very similar to our own skin oils, jojoba oil immediately penetrates skin and helps to promote healthy, glowing skin without clogging pores or leaving a greasy residue. Jojoba Oil has anti-inflammatory properties which help to tame chaffing and chapping, reduce redness caused by drying, ease the effects of eczema and rosacea, and keep skin calm and comfortable. The Vitamin E and B-complex vitamins in the Jojoba Oil help in skin repair and damage control.

Arginine - Excellent moisturising properties, can help to support skin barrier function. Arginine is an essential amino acid which help protect the skin from free radicals, increase the skin's visible hydration levels, and potentially support collagen production. Studies have suggested that when arginine is metabolized to urea and ornithine by the enzyme arginase-1, L-proline is generated. L-proline is an amino acid that is a substrate for collagen synthesis

Glycerine - Glycerin acts as a humectant, allowing the skin to retain moisture. It can increase skin hydration, relieve dryness, and refresh the skin's surface. It's also an emollient, which means it can soften skin.
Shipping & Returns

Orders over £34 qualify for Free Shipping.

Orders over $42 qualify for Free Shipping

Subsidised shipping from the USA. Fedex International Economy

Subsidised shipping from the Netherlands.
Share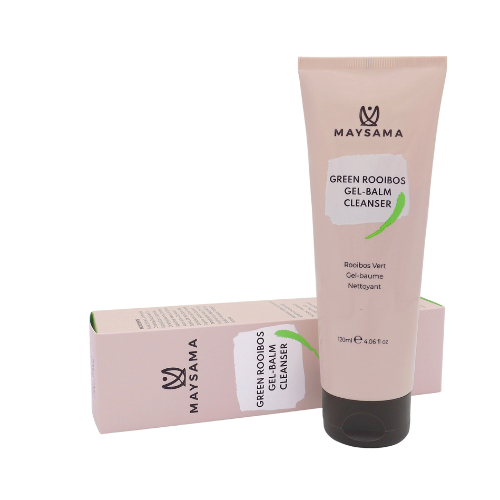 WHAT THE SKIN EDUCATORS ARE SAYING