ABP11+ Green Rooibos Gentle Resurfacing Toner
Regular price
$65.95 USD
Sale price
$52.76 USD
Unit price
per
Sale
Sold out
125ml / 4.22 fl oz
You can earn rewards points for each purchase.
Click here
to find out more.
A divine, tea-scented, light-weight exfoliating toner
Fortified with Green Rooibos Extract and 11% gentle resurfacing acids
Formulated with 5% Lactic acid (AHA), 1% Salicylic acid (BHA) and 5% Gluconolactone (PHA)
Gently exfoliates dead skin cells, whilst moisturising and brightening
Regular use will improve skin tone and texture and reveal more radiant skin
Natural aroma of sweet rooibos tea, no added fragrance or colour, no essential oils
Formulated for all skin types, including sensitive skin.
pH 3.5-4.0
Eco-lux packaging: silk screen printed frosted glass bottle and wooden lid.
Directions for use

Apply to cotton pad and swipe over clean skin on face and neck, avoiding eye area. Use AM or PM, after cleansing and before serums or moisturisers. Please note that, due to the combination of acids and Kombucha in this product, slight carbonation is normal. This may result in a slight fizzing of product when opening for the first time.
Formula

Aqua (Water), Aloe Barbadensis Leaf Juice, Gluconolactone, Lactic Acid, Glycerin, Sodium Hydroxide, Ascorbic Acid, Salicylic Acid, Aspalathus Linearis Leaf Extract, Saccharomyces/ Xylinum /Black Tea Ferment, Camellia Sinensis Leaf Extract, Undaria Pinnatifidia Leaf/Stem Extract, Sodium Polyacrylate, Ascorbyl Glucoside, Sodium Phytate, Citric Acid, Sorbic Acid, Sodium Benzoate, Benzyl Alcohol, Potassium Sorbate
Key Actives

Lactic Acid [5%] – a Alpha Hydroxy Acid [AHA] with gentle resurfacing action.  Lactic acid has a larger molecular weight than glycolic acid, so does not penetrate the skin as deeply and is therefore less irritating to the skin. Unlike glycolic acid, lactic acid occurs naturally in the skin as part of our natural moisturising factor or NMF. Lactic acid helps skin renewal by 'melting' the glue that holds dead skin cells together and improving desquamation [shedding of skin cells]. It can help improve discoloration by shedding surface skin cells which may have a build-up of pigment. Lactic acid also strengthens the skin barrier by encouraging it to make more ceramides, a key component of health skin. Its unique structure allows it to bind water, makes it skin hydrating.  5% Lactic acid is the sweet spot for efficacy whilst causing minimal irritation for sensitive skin. Salicylic Acid [1%] – a Beta Hydroxy Acid derived from willow bark.  Unlike lactic acid, salicylic acid is oil soluble, which means that it can penetrate lipid layers and deep into the pores of the skin. Salicyclic acid has a keratolytic action, softening and sloughing off the top layer of skin cells, as well as a desmolytic action [breaks apart the bonds which hold skin cells together], which encourages exfoliation of skin and unclogging of pores. Gluconalactone [5%] - Gluconolactone is a naturally occurring polyhydroxy acid [PHA], often referred to as next-generation AHA's, which help to increase skin cell turnover and improve the appearance of aging skin. It is a great moisturiser and can help to improve an impaired skin barrier. In addition, it has metal chelating and antioxidant activity.  Gluconolactone offers all the skincare benefits of other AHAs but it is more gentle to the skin and is thus more suitable for sensitive skin.   Aspalathin linearis [Aspalathin-enriched Green Rooibos] Extract  [1%] – our unique API ingredient with a patented extraction process which enhances the Aspalathin (main flavonoid) content, producing a bioactive ingredient with superior antioxidant capacity. 70 x the antioxidant capacity of standard (red) rooibos. Rooibos is naturally rich in polyphenols, AHA's and zinc, the antioxidant enzyme Superoxide dismutase, and many vitamins and minerals needed for skin health. Aside from its antioxidant potential, rooibos has anti-inflammatory, anti-glycation, wound-healing and anti-mutagenic properties. Rooibos has also been shown to play a novel role in the protection and repair of preadipocytes, the main fat cells that make up adipose tissue. Protecting fat-pads in the face add to its anti-aging armoury, making green rooibos the star of the show. Kombucha [Saccharomyces / Black Tea Ferment] – a Korean beauty inspired fermented active ingredient. Aside from its contribution to radiance, Kombucha is an anti-aging ingredient, with anti-glycation activity, re-densifying effect on the adipocyte population, improves overall skin quality by enhancing skin smoothness. Camelia Sinensis – green tea is a great multi-tasking active. Rich in the catechin Epigallocatechin gallate [EGCG] it serves as an antioxidant and anti-inflammatory agent.  In addition, green tea is reported to help reduce the production of sebum, boost collagen production as well as have photoprotective and antimutagenic properties. Undaria pinnatifida [Wakame] – this brown seaweed is renowned for its regenerating, soothing and detoxifying properties. Rich in antioxidants, trace elements and minerals, it is recommended for the care of sensitive and mature skin.
Shipping & Returns

Orders over £34 qualify for Free Shipping.

Orders over $42 qualify for Free Shipping

Subsidised shipping from the USA. Fedex International Economy

Subsidised shipping from the Netherlands.
Share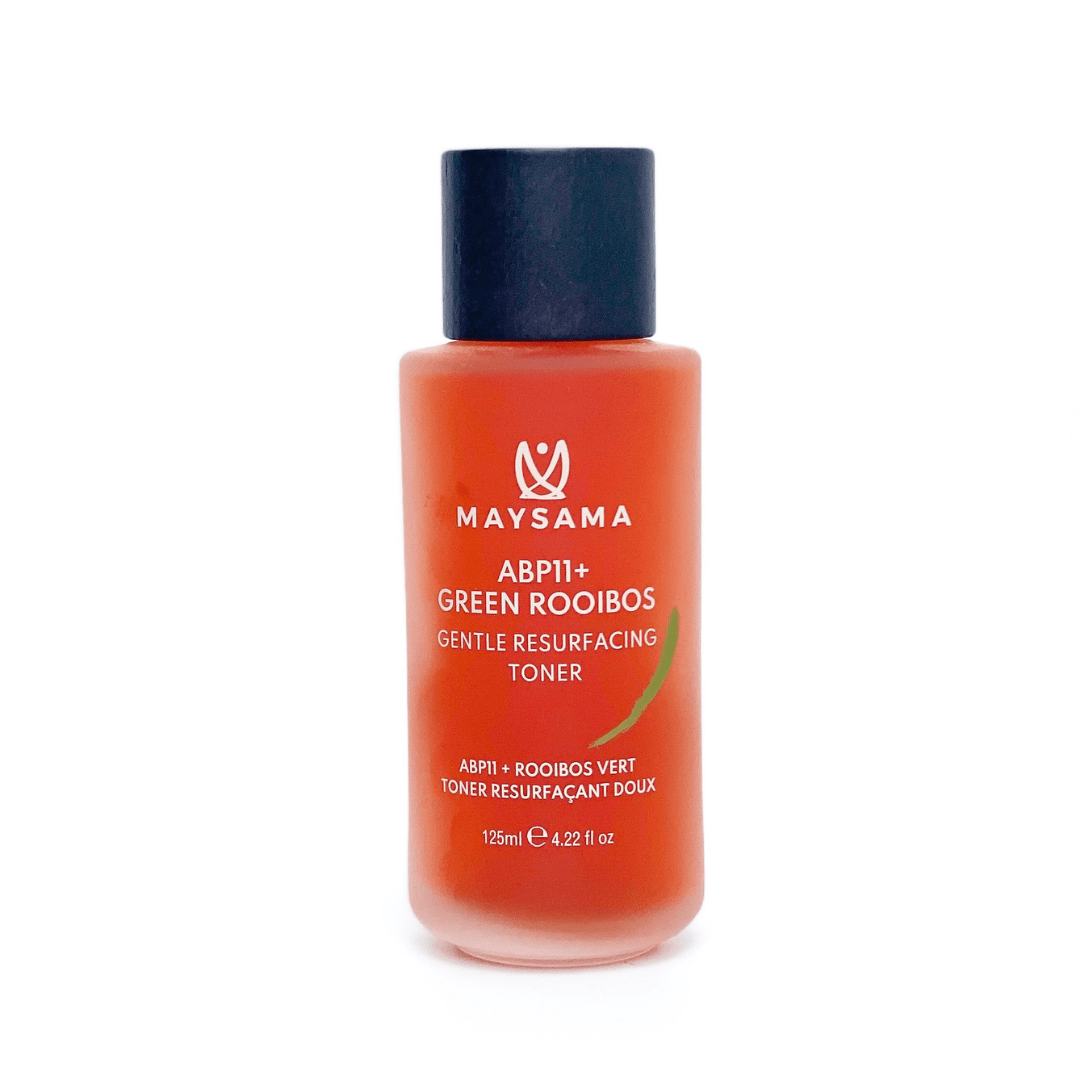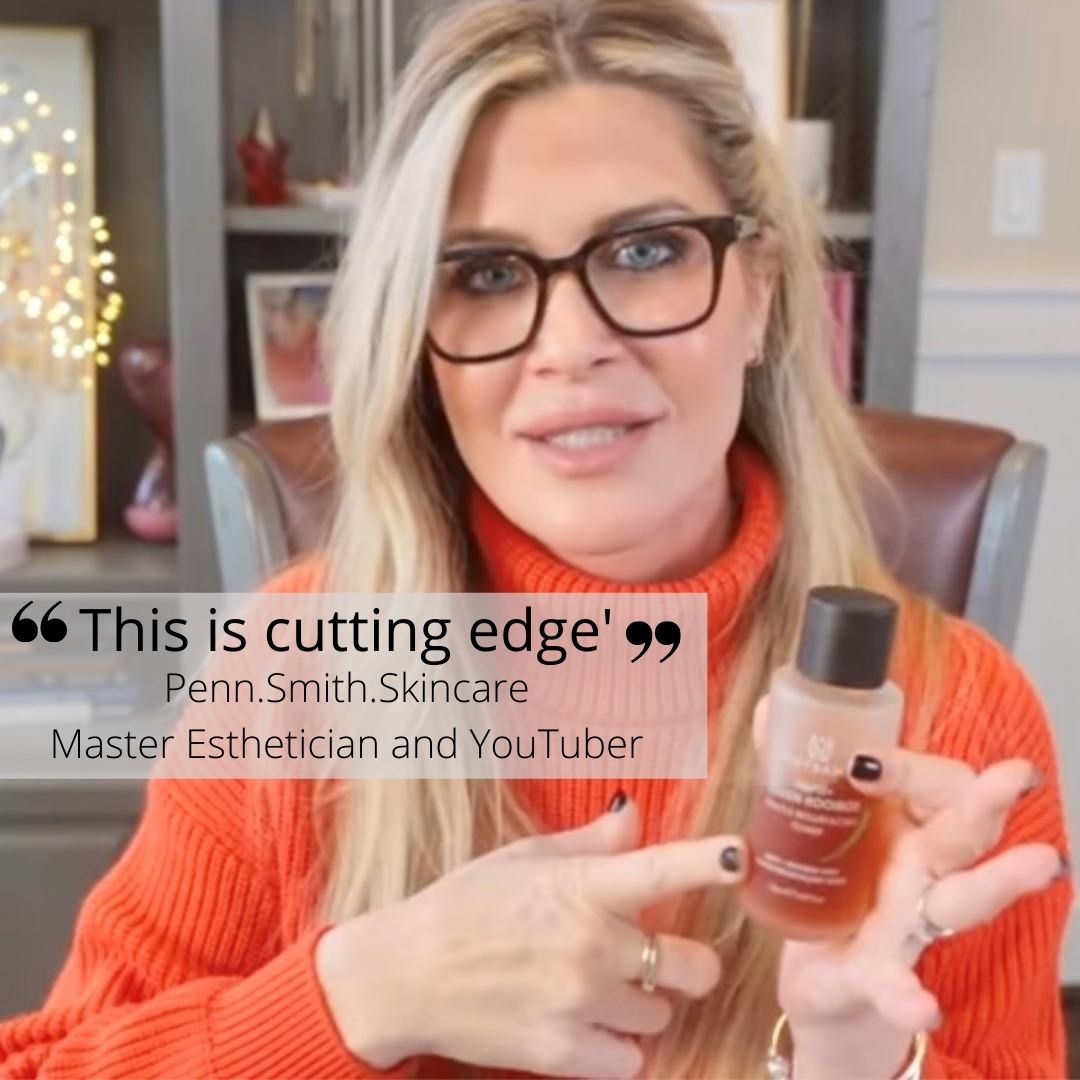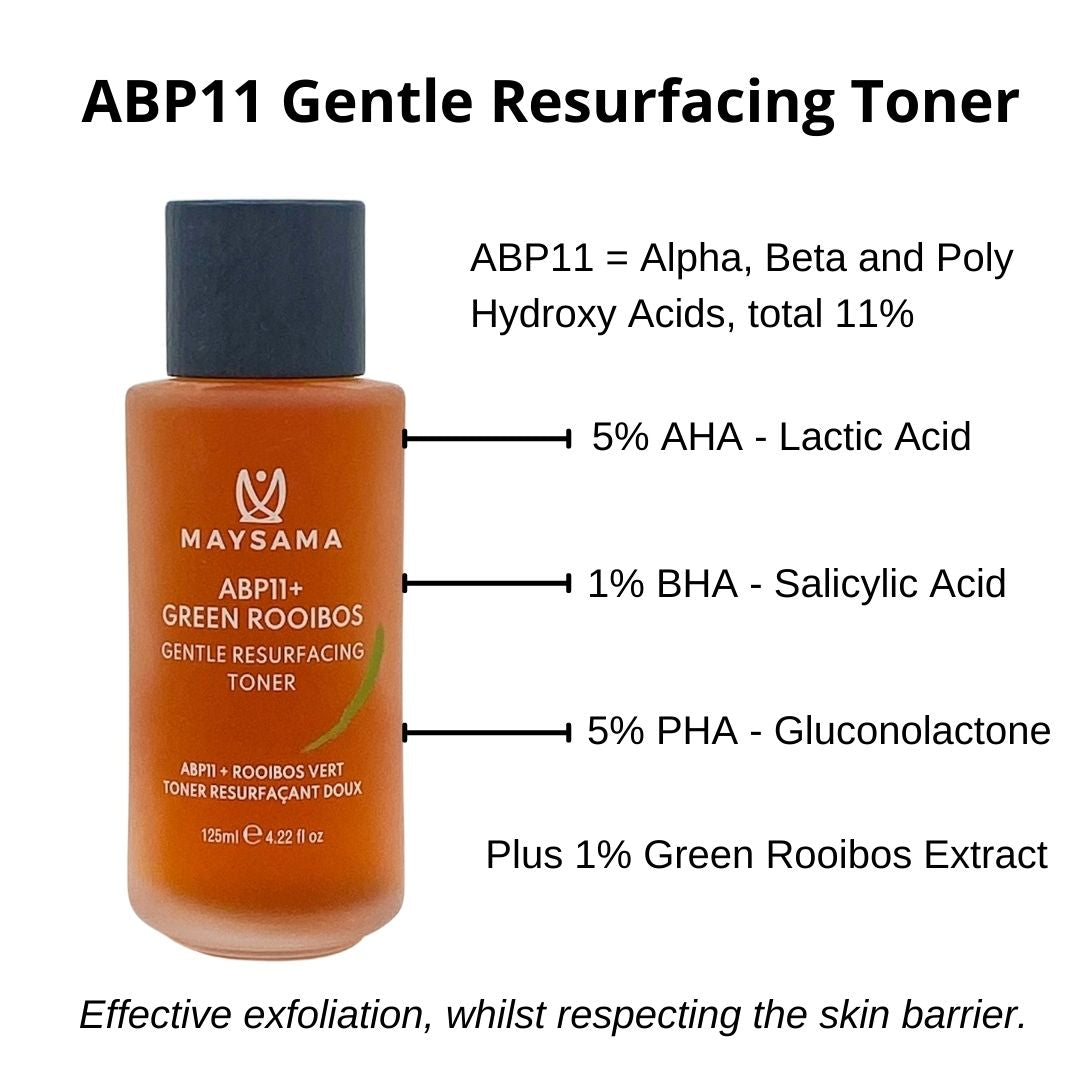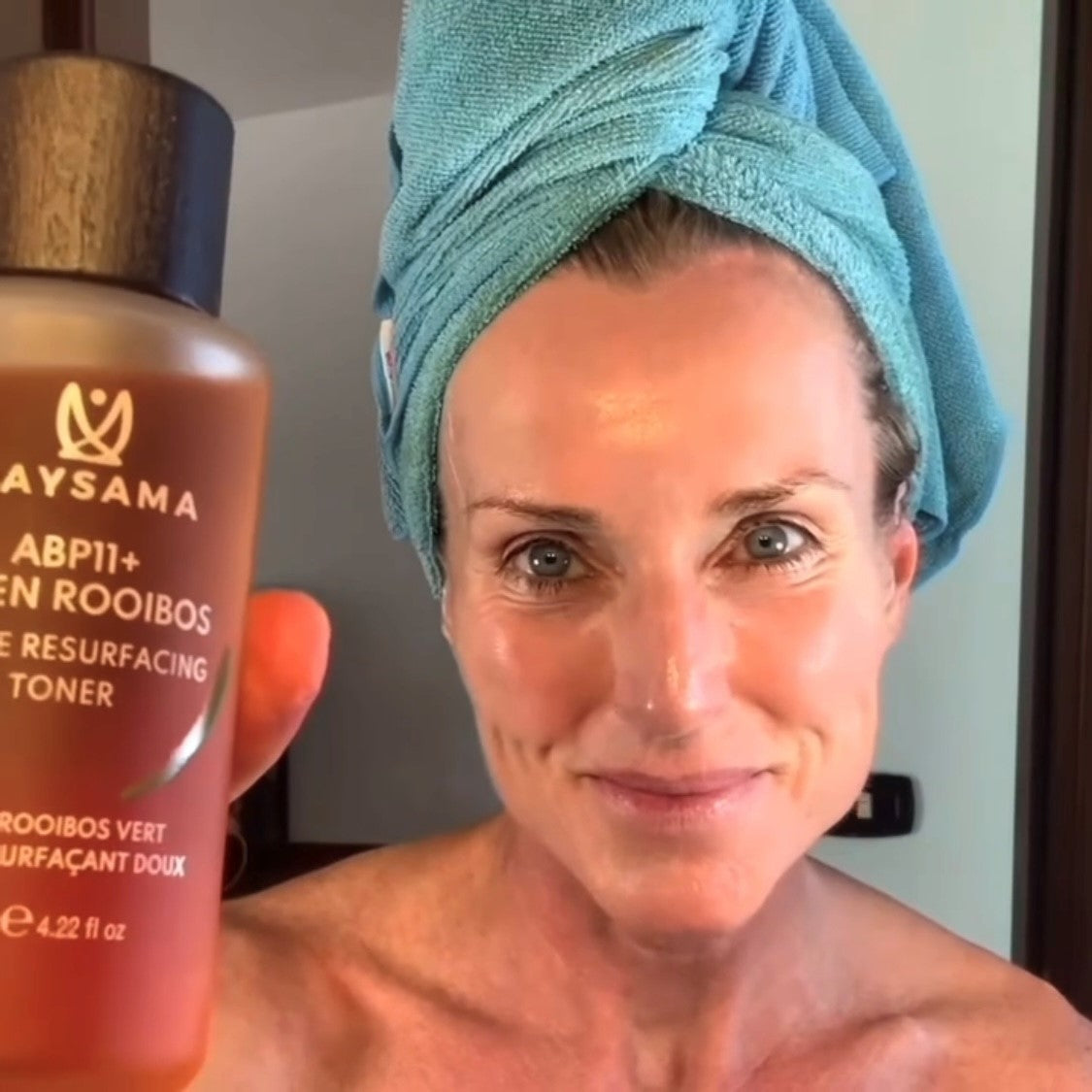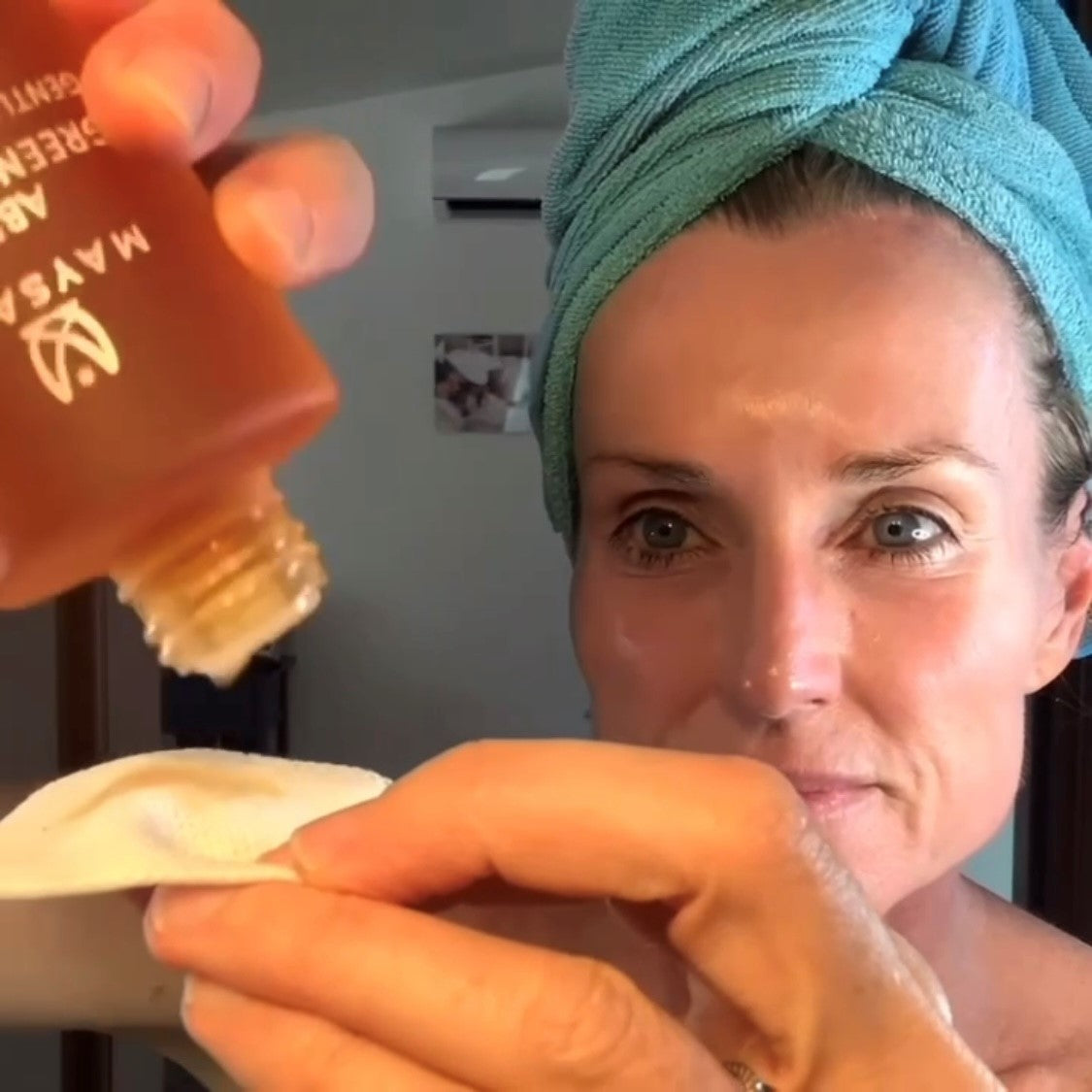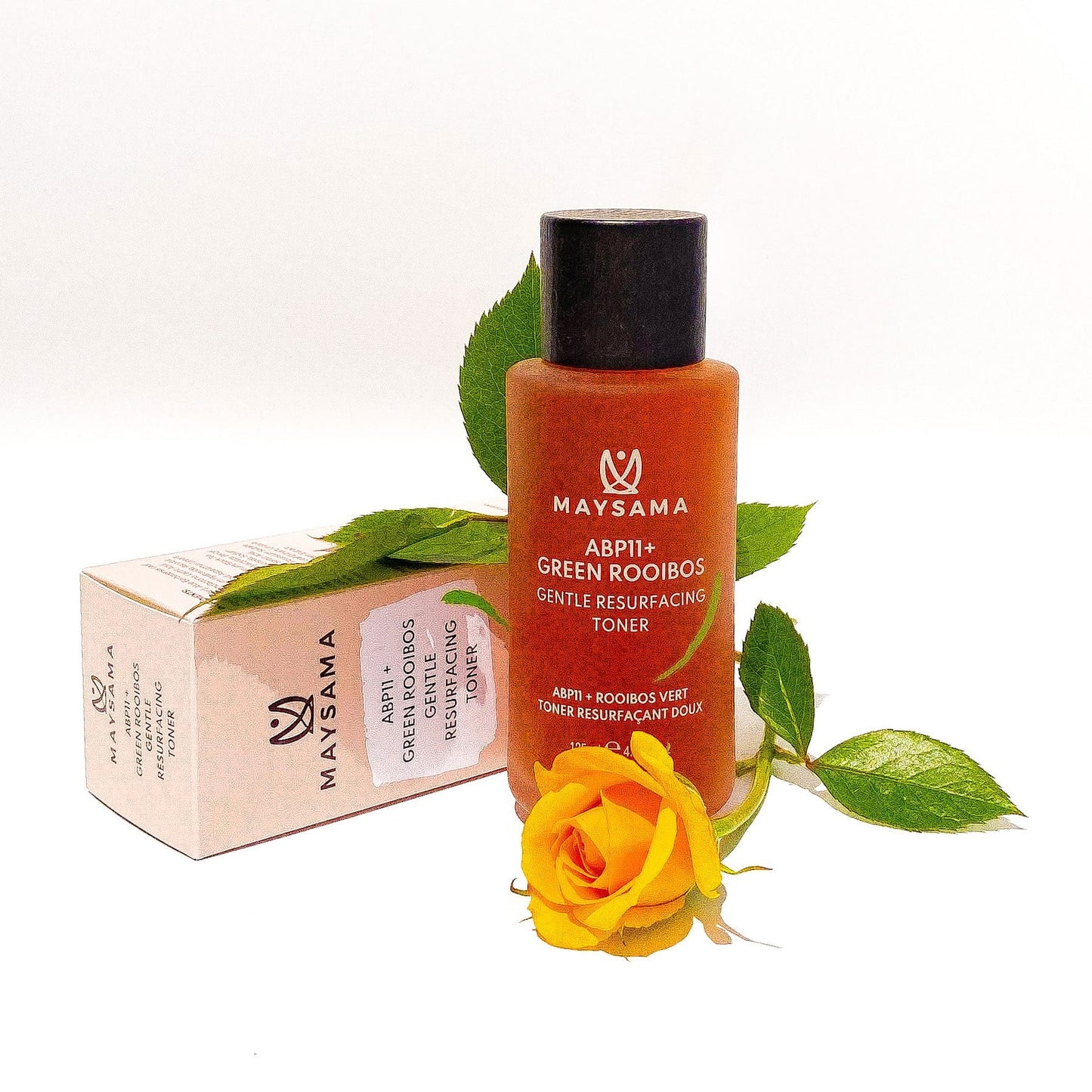 WHAT THE SKIN EDUCATORS ARE SAYING