Green Rooibos Bioferm Facial Oil
Regular price
$53.50 USD
Sale price
$42.80 USD
Unit price
per
Sale
Sold out
You can earn rewards points for each purchase.
Click here
to find out more.
Naturally fruit-scented, indulgent, restorative facial oil
Infused with Maysama's signature Aspalathin-enriched Green Rooibos Extract
Fortified with fermented Dragon's Blood Seed oil and proprietary Maysama oil blend. 

Formulated to deliver deep hydration, superior moisturisation, reduce inflammation and minimise irritation.

Nourishes the deepest skin layers, whilst helping to regulate the microbiome, enhance elasticity and even out skin tone and texture.
Directions for use

Warm two drops of oil in clean palms and massage using gentle circular movements across a cleansed face, neck and décolleté. STORAGE: Store away from direct heat and sunlight. Store at ambient temperature (15°-25°C)
Formula

Vitis Vinifera (Grape) Seed Oil, Caryocar Brasiliense Fruit Oil, Daemonorops Draco Extract, Simmondsia Chinensis (Jojoba) Seed Oil, Shea Butter Ethyl Esters, Aspalathus Linearis Leaf Extract, Argania Spinosa Kernel Oil, Nigella Sativa Seed Oil, Tocopherol, Saccharomyces Ferment Filtrate, Adansonia Digitata Seed Oil, Hippophae Rhamnoides Fruit Oil, Citric Acid.
Key Actives

Bioferm Daemonorops Draco Extract/Saccharomyces Ferment Filtrate Dragon's blood is used to describe the bright red sap or resin from the Dragons Blood tree (Daemonorops draco). With many science-backed skincare benefits, dragon's blood soothes, hydrates, and plumps the skin, whilst minimising redness and calming sensitive skin. Studies also show that dragon's blood has wound healing properties. Maysama Green Rooibos facial oil is formulated with Bioferm dragon blood™, a fermented oil with increased ingredient efficacy. During the fermentation process, microbes break down the larger molecules into smaller, more bioavailable amino acids, vitamins, enzymes, and nutrients. Because of the smaller molecular size, fermented oils show better skin penetration as well as a vastly increased fatty acid content, which improves moisturising effect. Bioferm dragon's blood oil has an increased linoleic acid (omega 9) content by 93% and oleic acid (omega 6) content by 30%. These two fatty acids play a critical role as building blocks in skin cells, strengthening the skin's surface layers for a smoother, healthier and younger-looking complexion. Fermented skincare may also help boost the hydration levels in the skin and fortify the natural moisture barrier.

Caryocar Brasiliense [Pequi seed] Fruit Oil Pequi is a flowering Brazilian tree. The unique red oil derived from the fruit is packed with beta carotene and β-cryptoxanthin — natural pro-retinols, which the skin breaks down as needed. Pequi Oil has high content of vitamin E and vitamin A, and a unique combination of essential fatty acids which can help to improve skin condition. Pequi seed oil can help moisturise dry skin, as well aas reduce blemishes, improve scars, and give rich glow to skin.

Vitis Vinifera (Grape) Seed Oil Grape seed oil is a light-weight oil suitable for the care of acne, oily and combination skin. With a high content of linoleic acid, it is easily absorbed as well as promoting the absorption of moisture and fat-soluble vitamins into the skin.

Simmondsia Chinensis (Jojoba) Seed Oil Simmondsia chinensis (jojoba) seed oil is a non-fragrant emollient extracted from the seeds of a perennial shrub. Said to be the closest in properties to skin's natural sebum, jojoba seed oil has been shown to enhance skin's restorative properties and can also provide topical skin-soothing benefits.

Aspalathus Linearis (Green Rooibos) Leaf Extract Maysama's Bioferm oil is infused with our signature Aspalathin-enriched Green Rooibos Extract. Rooibos serves as a powerful antioxidant, with anti-inflammatory, anti-viral, anti-bacterial and anti-mutagenic properties. Studies show that green rooibos is also a rich source of super-oxide dismutase, vitamins and minerals and plays a role in the protection and repair of adipose tissue, helping to maintain skin fullness. MAYSAMA's Green Rooibos is a unique API cosmetic ingredient, extracted using a patented process, resulting in a water-soluble green rooibos powdered extract with enhanced aspalathin content (the major flavonoid present in rooibos), giving superior therapeutic application.

Nigella Sativa Seed Oil It is anti inflammatory, antibacterial and anti-aging and is a great oil for reducing skin redness. Niacin present in this oil helps stimulate the production of elastin and collagen whilst helping to reduce bumps, redness and skin irritation, smoothing out fine lines and addressing wrinkles.

Tocopherol Tocopherol (vitamin E) can improve the skin's water-binding capacity and is a powerful antioxidant in its own right. Antioxidants have synergistic effects, amplifying the antioxidant activity. Tocopherol improves the suppleness, hydration, and supports the skin barrier, promoting a more youthful appearance of the skin.

Adansonia Digitata [Baobab] Seed Oil Babobab seed oil is rich in nourishing fatty acids oleic (30-40%), linoleic (24-34%) and palmitic (18-30%). It is absorbed quickly into the skin with impressive moisturizing benefits and might even improve skin elasticity. A great oil for drier skin types. Baobab oil is generally known for its regenerative abilities. It is excellent for softening skin and helping heal any imperfections due to its antioxidants, ample amounts of vitamin A, B, and C, along with omega 3, 6, and 9 fatty acids.

Hippophae Rhamnoides [Sea Buckthorn] Fruit Oil Due to its high content of carotenoids, Sea Buckthorn oil has potent cell-regenerating, anti-inflammatory and antioxidant properties. It is particularly well suited for mature skin as it stimulates the formation of new cells and skin's metabolic processes. The extract is rich in Omega 7 and Vitamin A, which makes it effective anti-aging. It is suitable for acne prone skin.
Shipping & Returns

Orders over £34 qualify for Free Shipping.

Orders over $42 qualify for Free Shipping

Subsidised shipping from the USA. Fedex International Economy

Subsidised shipping from the Netherlands.
Share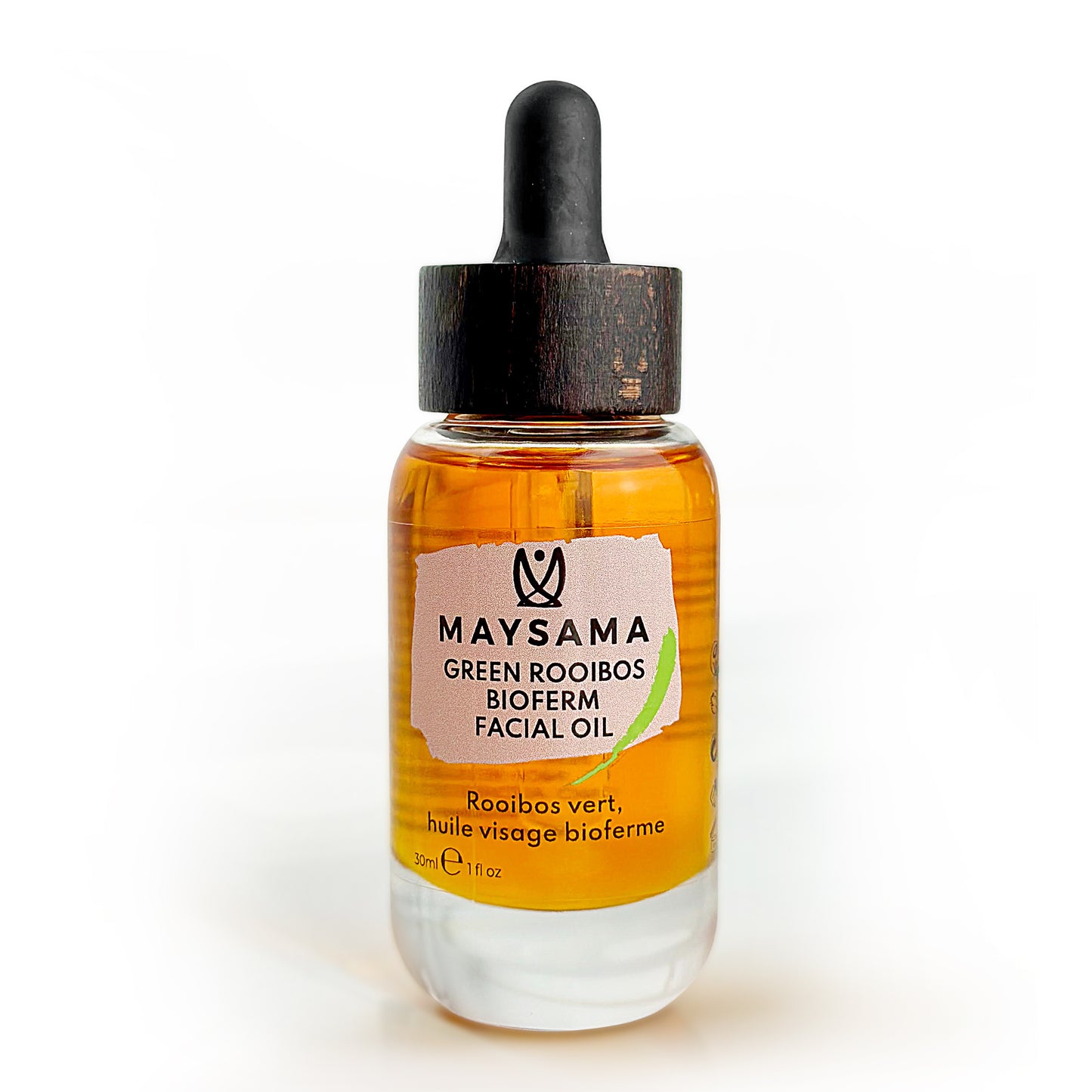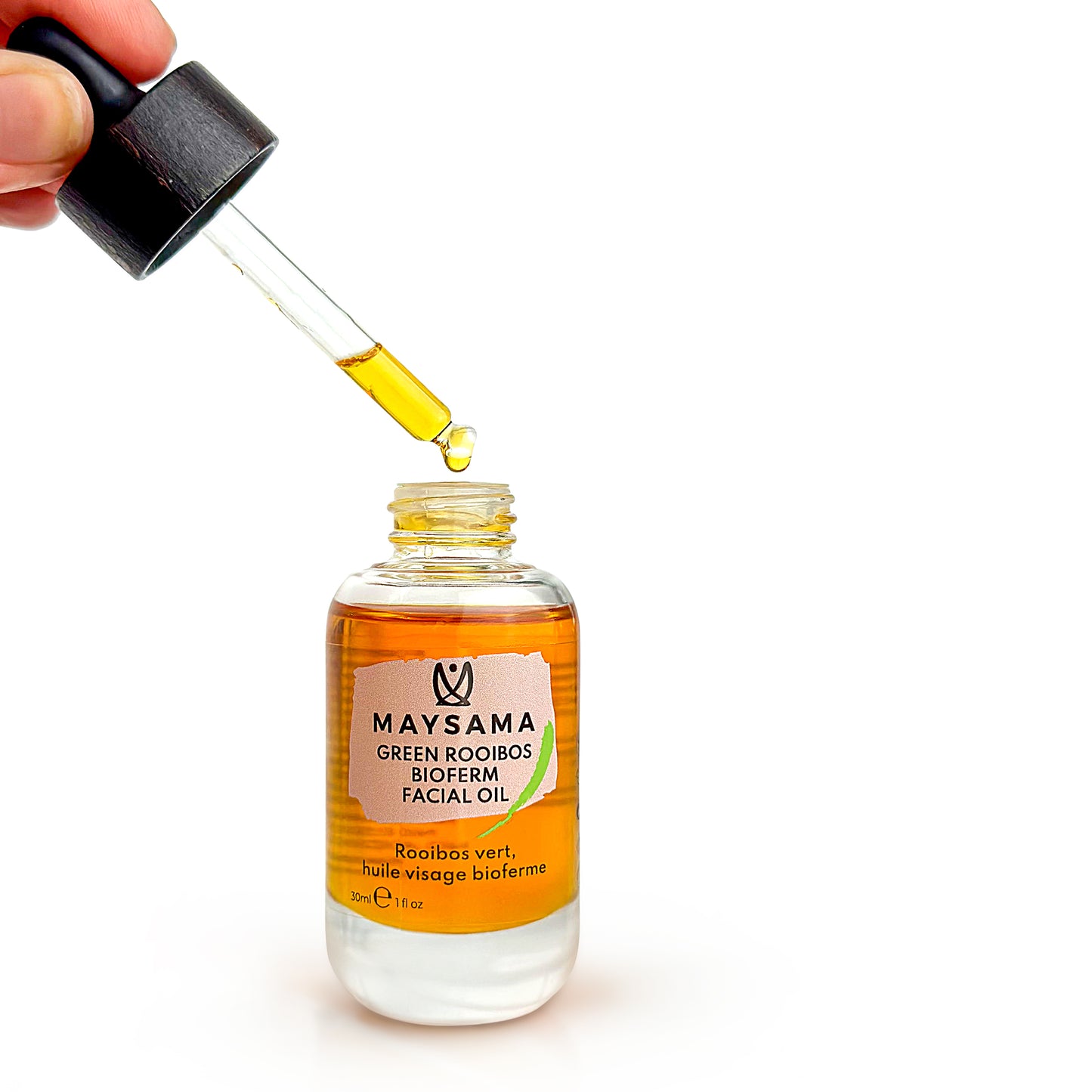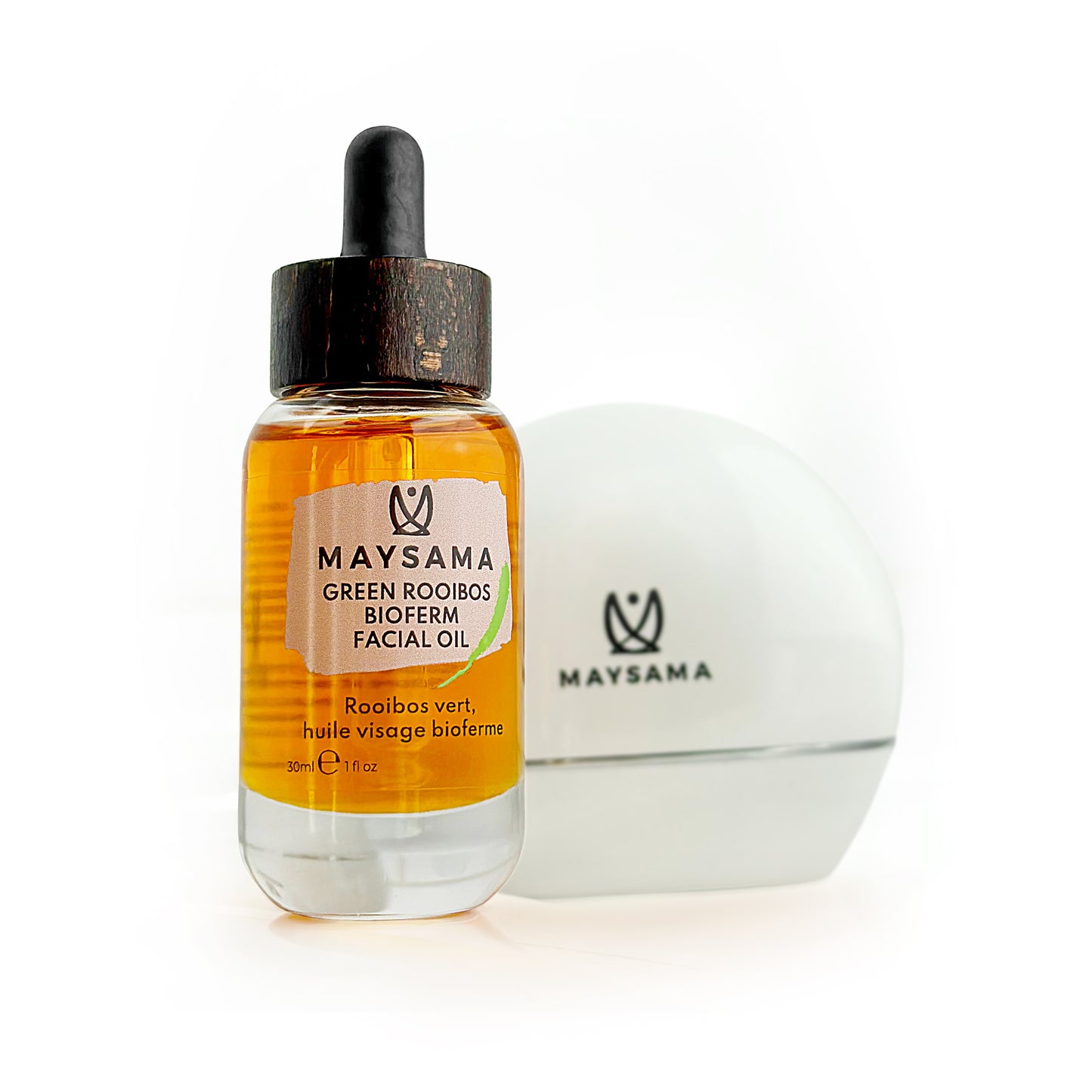 WHAT THE SKIN EDUCATORS ARE SAYING