URCHIN - Cleansing and Skin Rejuvenation Device
Regular price
$148.00 USD
Regular price
Sale price
$148.00 USD
Unit price
per
Sale
Sold out
You can earn rewards points for each purchase.
Click here
to find out more.
Maysama Urchin is an innovative beauty device which integrates sonic cleansing function with four skin rejuvenation modalities; microcurrent, LED light therapy and heat & vibration massage. Our multi-benefit probe stimulates deep facial muscles to firm & tone, optimizes absorption of skincare products and promotes lymphatic and micro-circulation.
Sonic Cleansing Function: fitted with a detachable silicone brush head for deep but gentle cleansing and massage. Made of ultra-hygienic soft, non-porous silicone rubber with up to 6,000 vibrations per minute to help unclog pores, lift away dirt and impurities and dead skin cells. Suitable for normal skin types.
Detach the brush head to reveal an LED probe with microcurrent, pulsed red LED light, and heat and vibration massage.
Microcurrent Function: gentle microcurrent for facial toning. Helps to stimulate deep facial muscles to firm, tone and lift the face for that red carpet effect. Smooths out fine facial lines for a more youthful appearance. Select from 3 gears for microcurrent intensity.
LED Light: Pulsed red LED light at 630nm assists the uptake of skincare nutrients and stimulates dermal fibroblasts to proliferate, promoting the production of collagen and elastin for better skin health. Red LED helps to reduce inflammation, increase elasticity, reduce skin sensitivity and brighten skin. 
Heat & Vibration Massage: For spa-like experience, Maysama Urchin warms the skin and provides vibration massage to promote lymphatic and blood circulation. Vibration intensity can be selected at three different levels for your comfort
Product Specification
Product Name                    Maysama Urchin Sonic Cleansing & Skin Rejuvenation                                                     Device
Product accessories              Detachable silicone brush, stand, charger
Product Size                         77*72*86mm
Charging time                      2 hours
Using time                           1 hours
Rated Voltage                       3.7V
Rated Current                       2.5A
Rated Power                         9.25W
Adaptor                                5V/1A  Type-C
Battery Capacity                   1100mAh
LED Therapy                         630nm
Microcurrent                         400uA 
Pulse Frequency                    5KHz
Directions for use

Cleansing Brush: The silicone brush head can be used with facial cleanser, cream cleanser or cleansing oil. Wet the face and apply your favourite cleanser to the face as normal. Using the Maysama Urchin, massage the cleansing product into skin with circular motion in the direction of the arrows in Figure 1. Repeat for several minutes to cover your entire face and neck area. Wash off excess product with luke-warm water and dry with clean flannel. Microcurrent/ LED/ Heat & Vibration Massage: To use the EMS/LED/Heat/VR mode, first remove the detachable silicon cleansing brush head. Turn on the EMS function and adjust the gear according to your personal preference. The Heat function is activated automatically and will follow the same gearing as for EMS. If using Maysama Urchin for the first time, use the EMS function at low intensity. The LED function operates simultaneously. Adjust the vibration according to your preference using the VR button. To enhance your experience, apply your favourite skincare serums, or microcurrent gel, to your skin before using the EMS/LED/Heat/VR mode. Ensure that the electrode surfaces of the probe are flat against the skin and that the device is continuously moving across the skin. Use directional strokes or small circular motion across your whole face, in the direction of the arrows in Figure 1, to aid the penetration of skincare products and for best results for skin rejuvenation.
Shipping & Returns

Orders over £34 qualify for Free Shipping.

Orders over $42 qualify for Free Shipping

Subsidised shipping from the USA. Fedex International Economy

Subsidised shipping from the Netherlands.
Share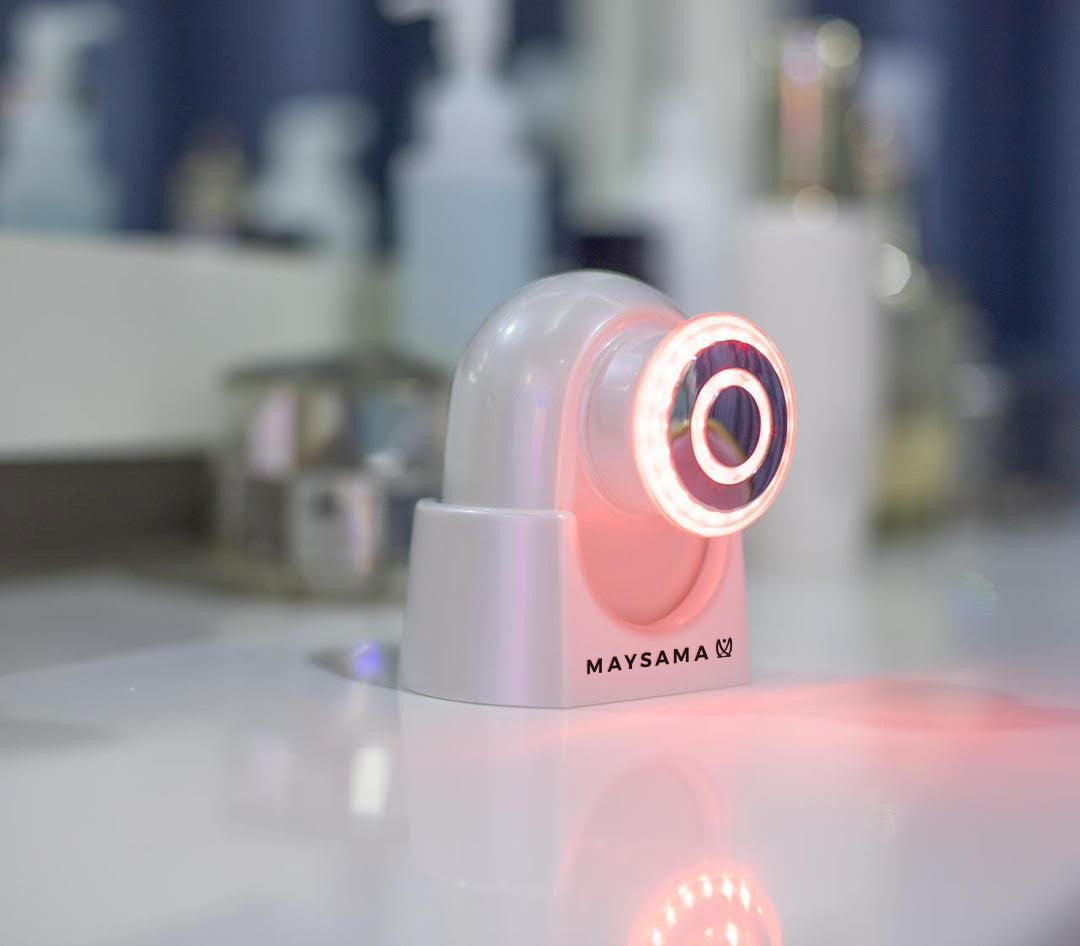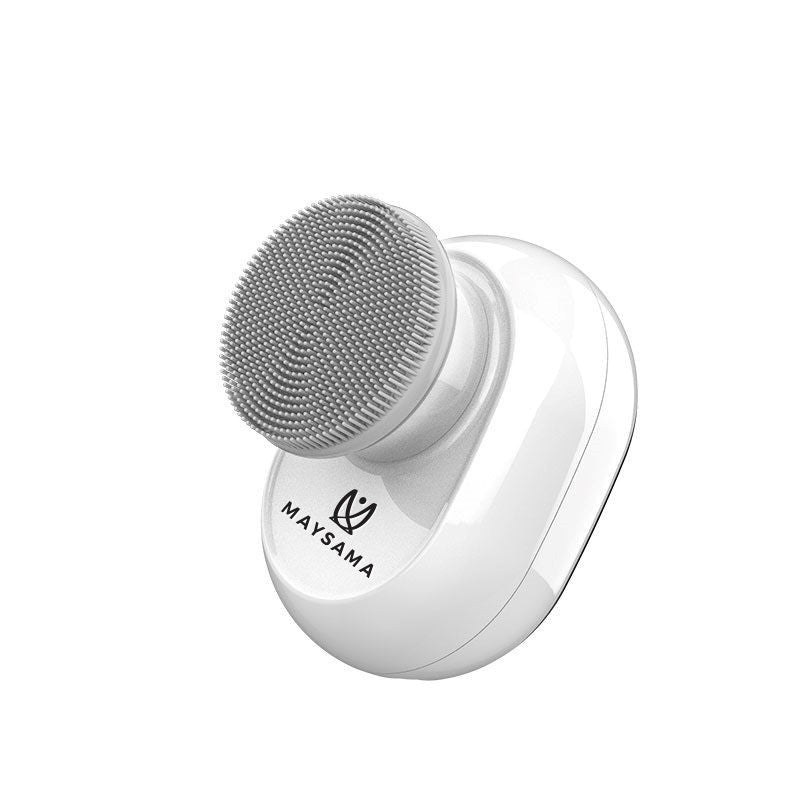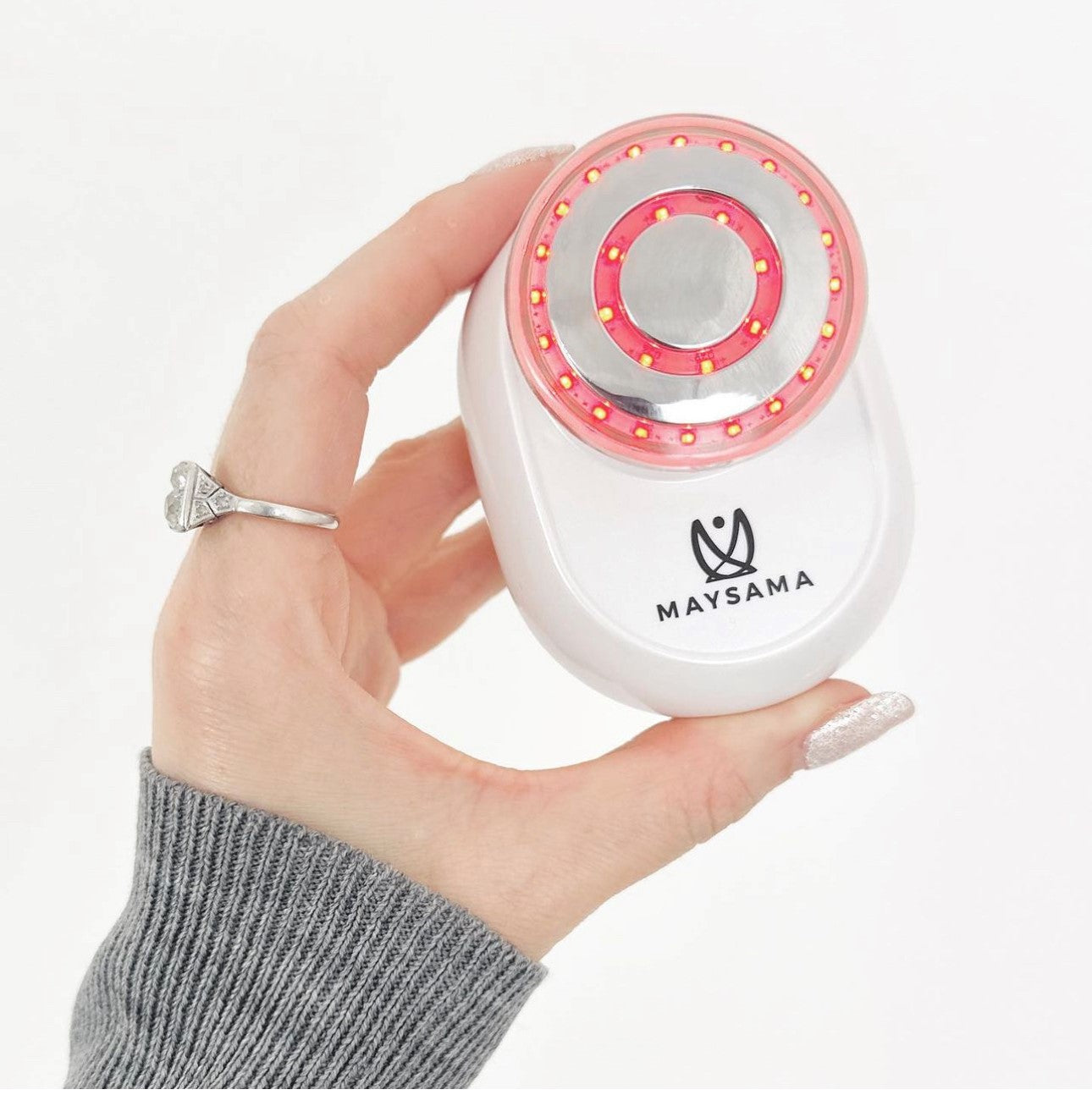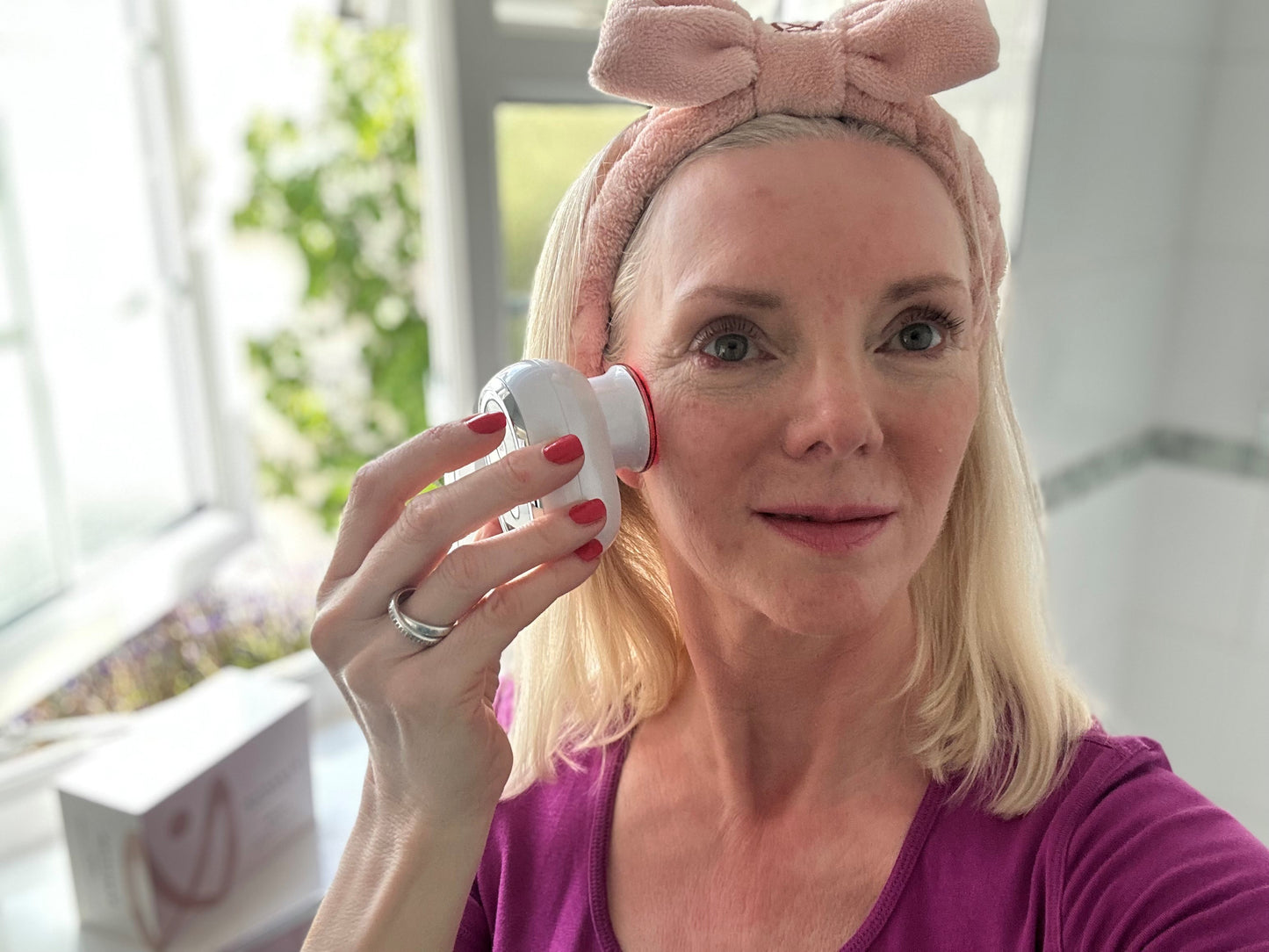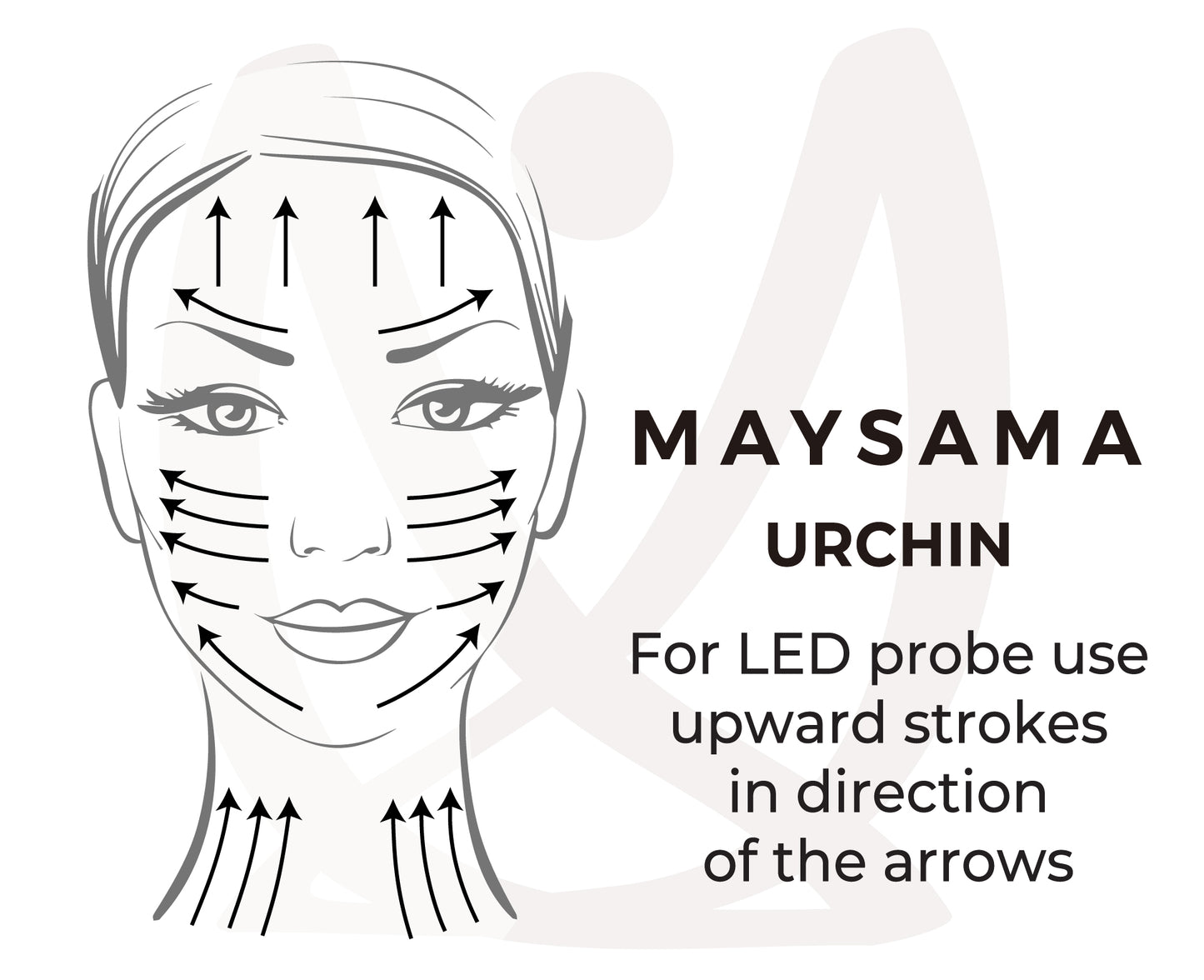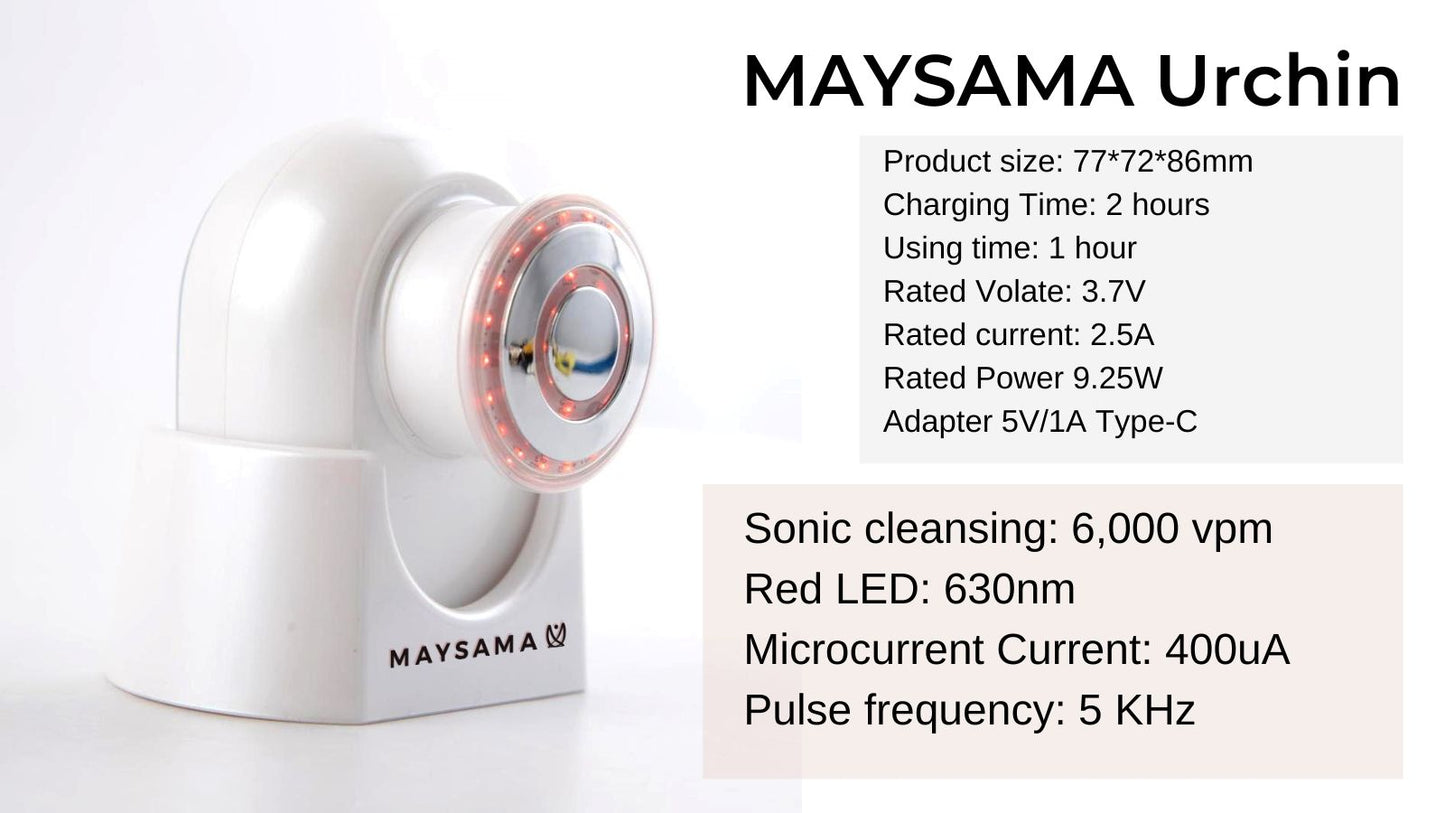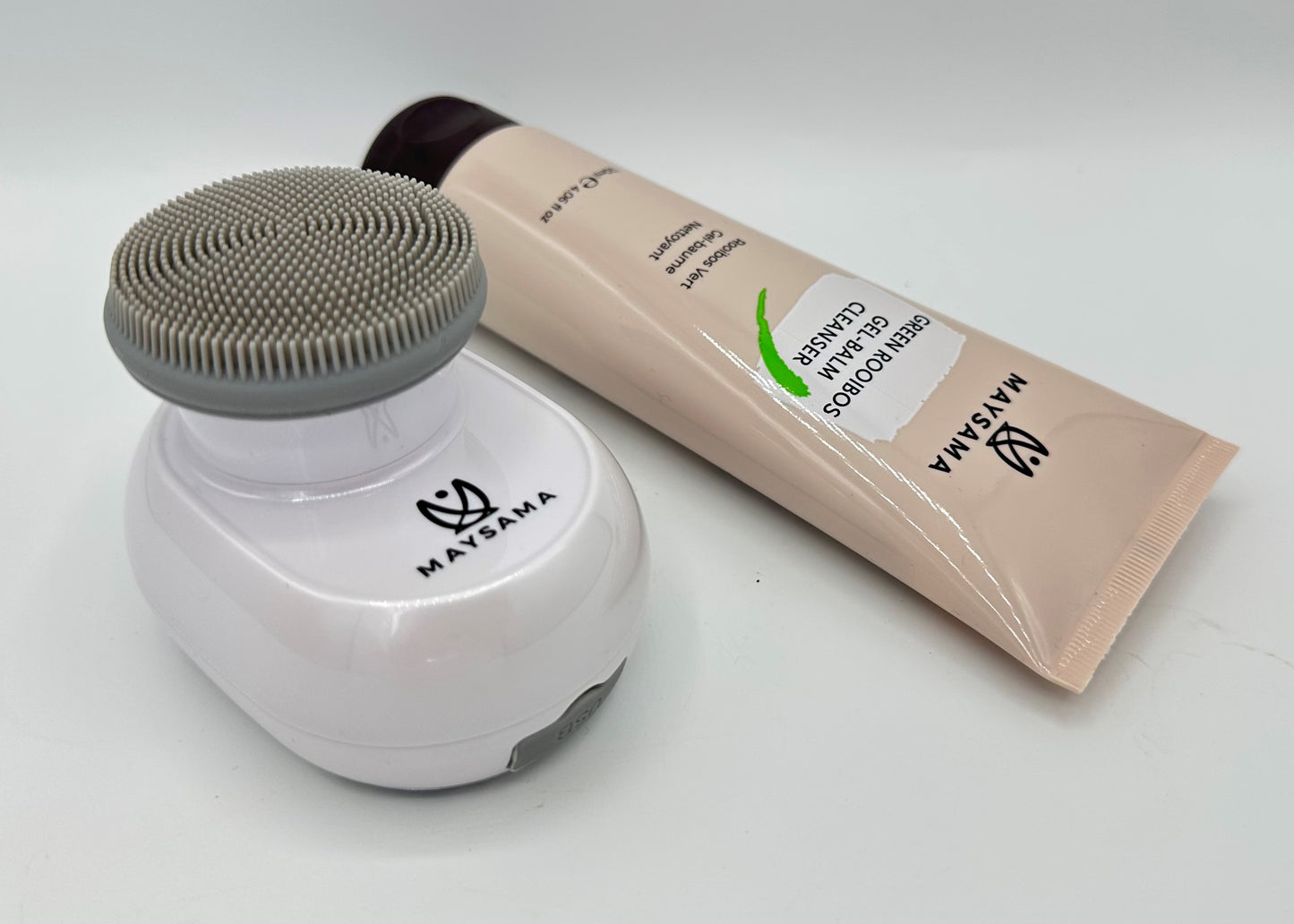 WHAT THE SKIN EDUCATORS ARE SAYING